Gluten free blueberry, coconut and almond cake
Blueberries are wonderful skin foods, high in fibre, vitamins A, C and antioxidants. Blueberries are particularly useful for strengthening the fine capillaries under your skin because of the vitamin C and bioflavonoids they contain. They keep your skin smooth and help prevent premature ageing with the antioxidants they provide and the fibre, while not directly effecting your skin, will help keep it looking clear and fresh by encouraging the removal of wastes and toxins from the body.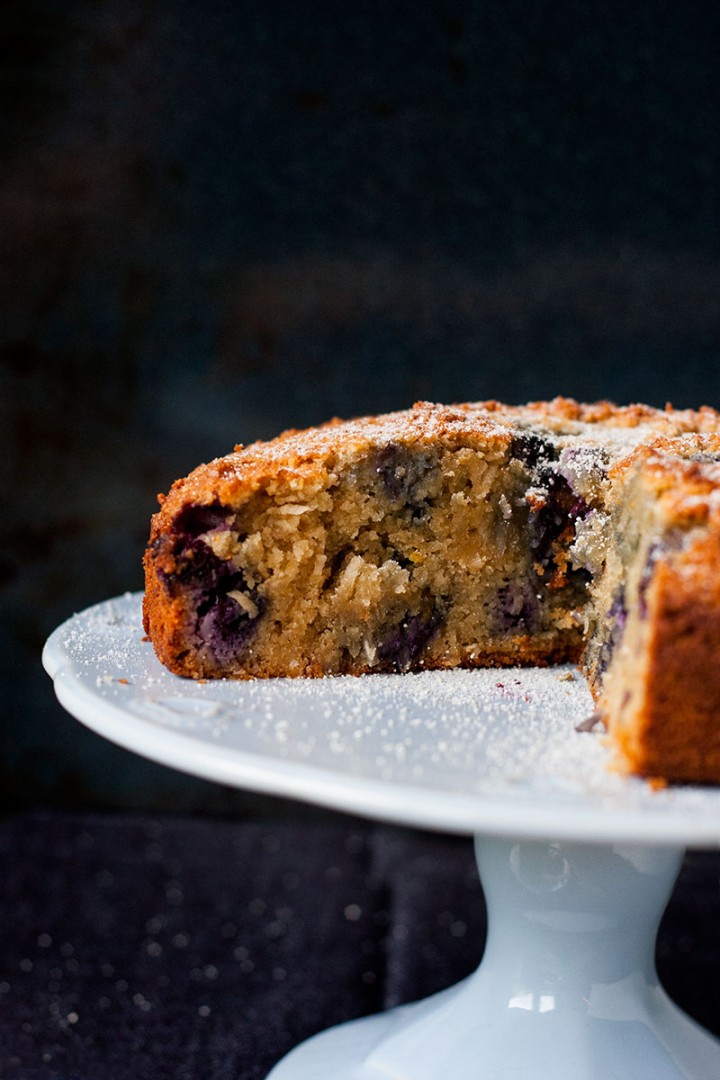 RECIPE
4 cups (350 g) almond meal
1/2 tsp salt
1 tsp baking powder
1/2 tsp baking soda
1/2 cup of coconut thread
1/2 cup grape seed oil
1/2 cup organic maple syrup or melted raw honey
Zest of two lemons
3 organic eggs, beaten
1 cup of organic blueberries, fresh or frozen
Pre-heat oven to 170 degrees celsius.
In a large bowl mix together all the dry ingredients. Add the oil and honey or maple syrup. Mix well. Add the beaten eggs and lemon zest, mix to combine. Gently stir in the blueberries.
Bake in the oven for one hour, we covered the top with tin foil after 45 minutes as the cake was golden brown but not quite cooked through.
Remove from the oven and allow to cool in the tin for about 30 minutes before removing.
Serve with natural yoghurt (stir through a spoonful of Bestow Be Cleansed if you have some), and more blueberries.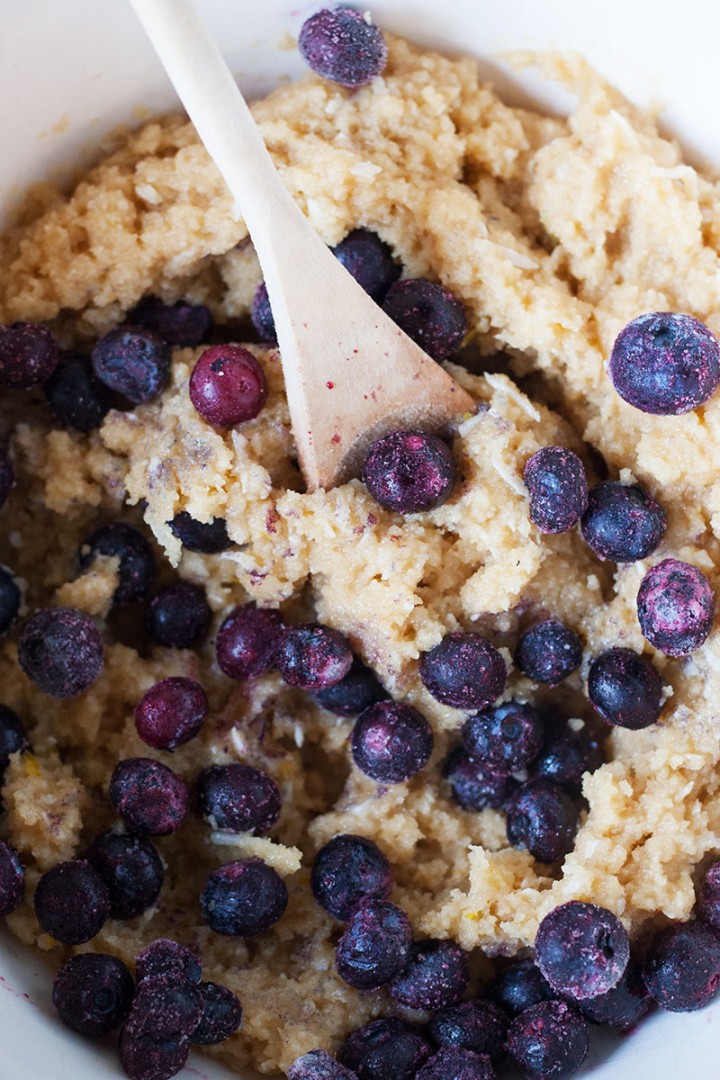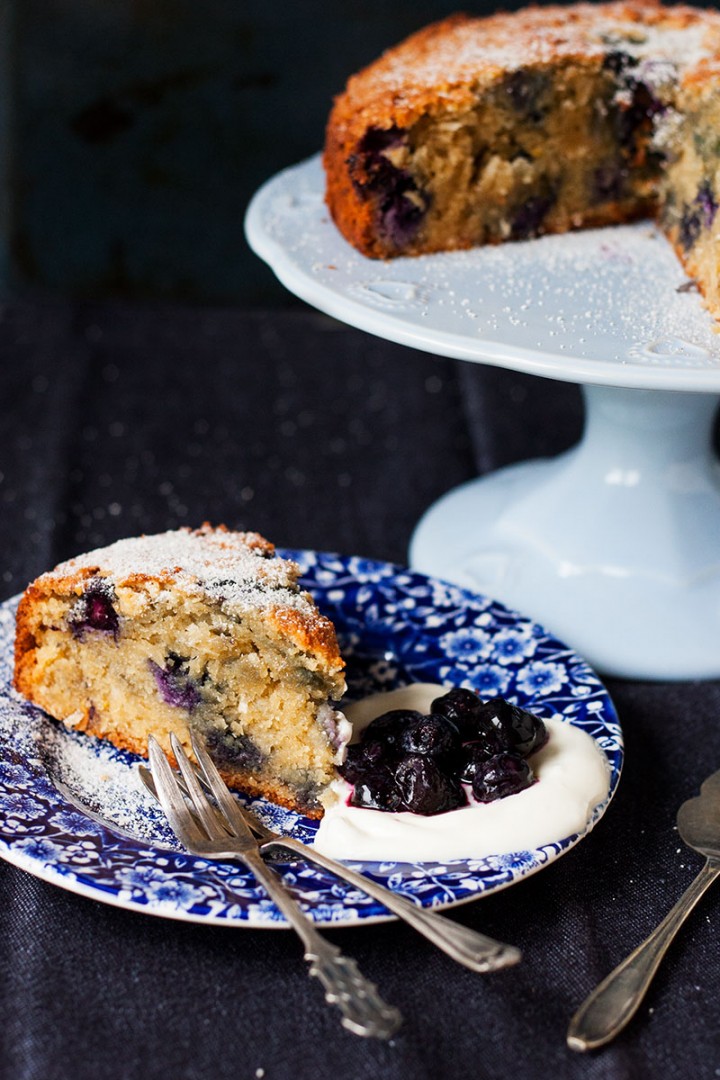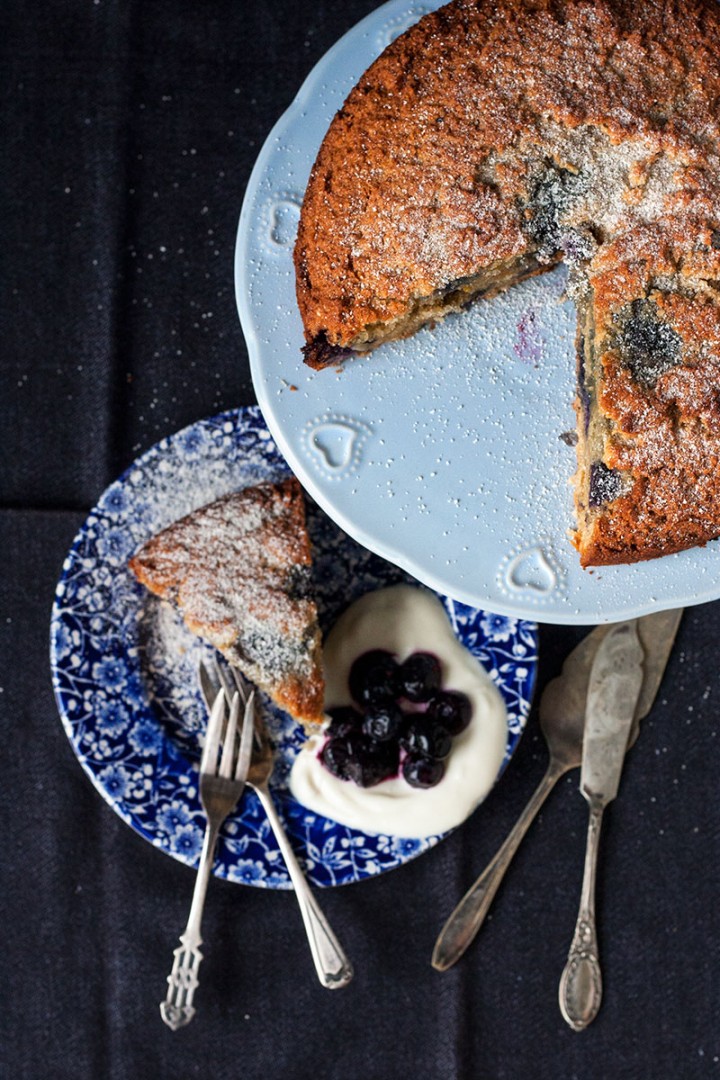 We have dusted the cake with a little coconut flour.