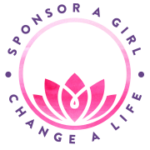 Sponsor A Girl | Change A Life
Our Bestow Sisterhood dream is for every Bestow clinic to sponsor at least one 'little sister' through Denise's charity, The Cambodia Charitable Trust.
For just $40 per month, your business can change the future for one Cambodian girl by supporting her education.
Girls who don't go to school are vulnerable to sex trafficking or can end up married and bearing children at a tragically young age. Through education, girls are protected and given the opportunity to develop a healthy, happy, purposeful life.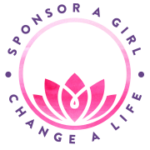 "Education is a human right that is denied to many Cambodian girls. Your sponsorship is the key to breaking the poverty cycle and giving one girl a chance to live with freedom, dignity and possibility." Denise Arnold
Your generous sponsorship of a 'little sister' makes it possible for Denise to send the girls from the poorest families to school.
Your sponsorship provides your little sister with:
A school uniform and essential school stationary.
Access to health checks
Food for her and her family
A monthly contribution to family living costs to cover the loss of the child's wage. This discourages families from taking children out of school to work.
The Cambodia Charitable Trust currently supports 12 primary schools, four secondary schools and two teachers training colleges in the Takeo and Kampot Provinces of Cambodia.
We support schools by establishing libraries, developing preschool classes, installing fresh water collection systems and building toilets.
Your sponsorship empowers us to make sure that the girls who otherwise couldn't afford to go to school, get the education they deserve.
Sponsor A Girl | Change A Life
Thank you for opening your heart a little wider. 
Thank you for supporting a little Cambodian sister. 
Thank you for being part of our dream, 
the Bestow Sisterhood.
Doing Good is Good Business
In the same way that the public has driven demand for holistic skincare, many consumers today want to support businesses that have ethical practices and promote social justice.
Your clients love to know that you stand for something bigger than yourself. Becoming part of the Bestow Sisterhood gives you an easy way to participate in this.
The Benefits of Belonging to the Bestow Sisterhood
After your sponsorship is confirmed, you will receive a personalised poster for your clinic with a photo of your 'little sister'.
You'll also receive material for your website and social media channels which will enable you to promote this socially conscious aspect of your business to your clients.
As a welcome to the Bestow Sisterhood, you'll also receive a thank-you gift-bag for every girl you sponsor, which includes a Cambodian scarf and a full-sized tin of Generositea.
The Bestow Sisterhood is a collective of beauty therapists and skincare clinics throughout New Zealand who are creating a brighter future for girls in rural Cambodia.